A week that infused new strength into a unique collaboration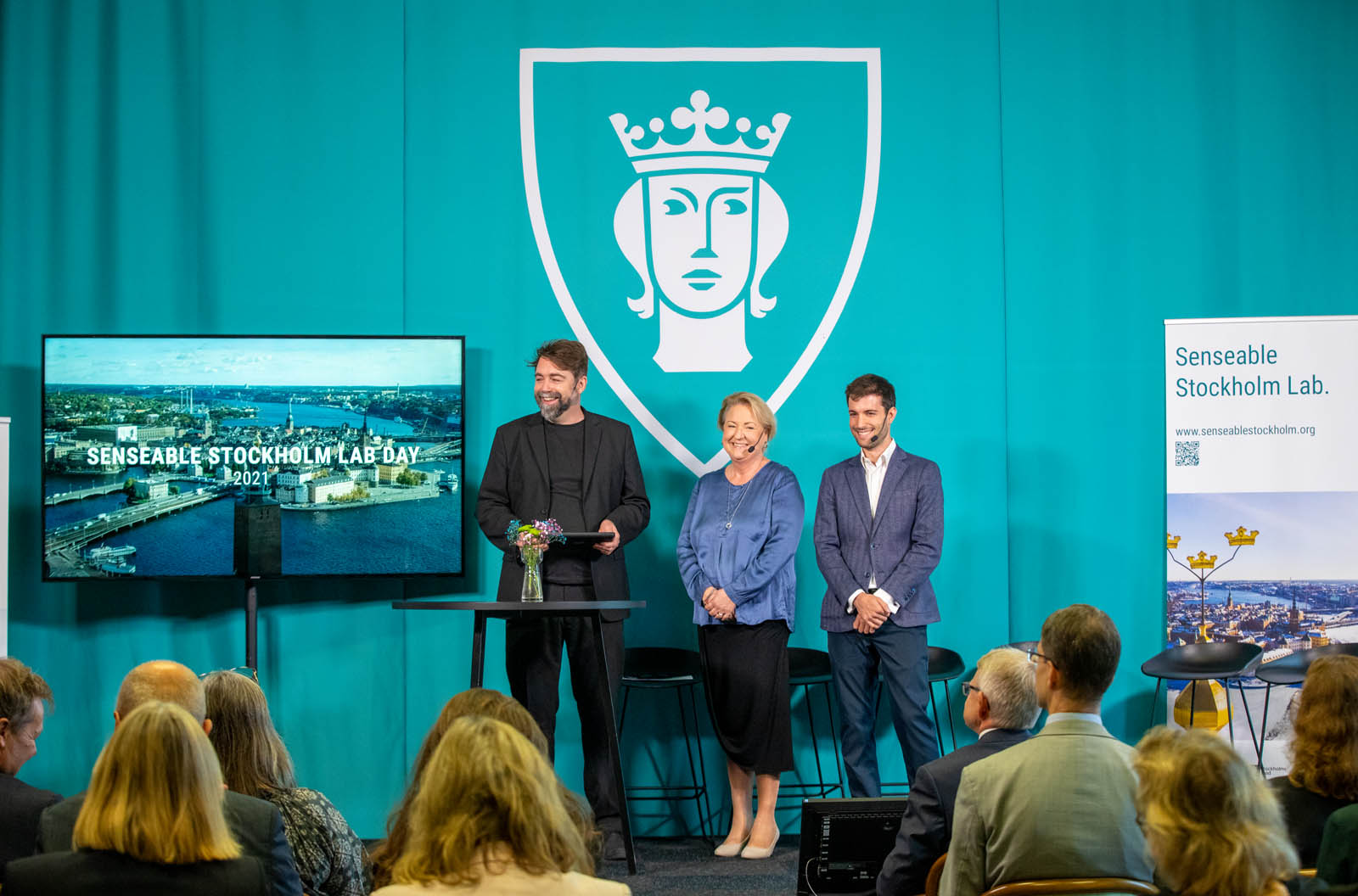 Published Oct 27, 2021
Through collaboration between KTH Royal Institute of Technology, MIT and the City of Stockholm – supported by Stockholm Chamber of Commerce and Newsec, and hosted by Kista Science City and the Stockholm Room – the week starting with 4 October 2021 became Senseable Stockholm Lab Week.
After two years of working together remotely, researchers from both universities finally got to meet and work together with City representatives, on location in Stockholm, the object of the joint research. They got to experience different facets of the city and had the opportunity to share the results of their research and visions for recently started projects with the city, the Stockholm business community as well as residents in Stockholm.
Highlights from the week included
Monday: A visit to KTH Campus, including the signing of the agreement to continue financing the lab until 2024, by KTH's president Sigbritt Karlsson, Anna König Jerlmyr, the mayor of Stockholm and Andreas Hatzigeorgiou, CEO of Stockholm Chamber of Commerce. There was also a "fika" with cinnamon buns*.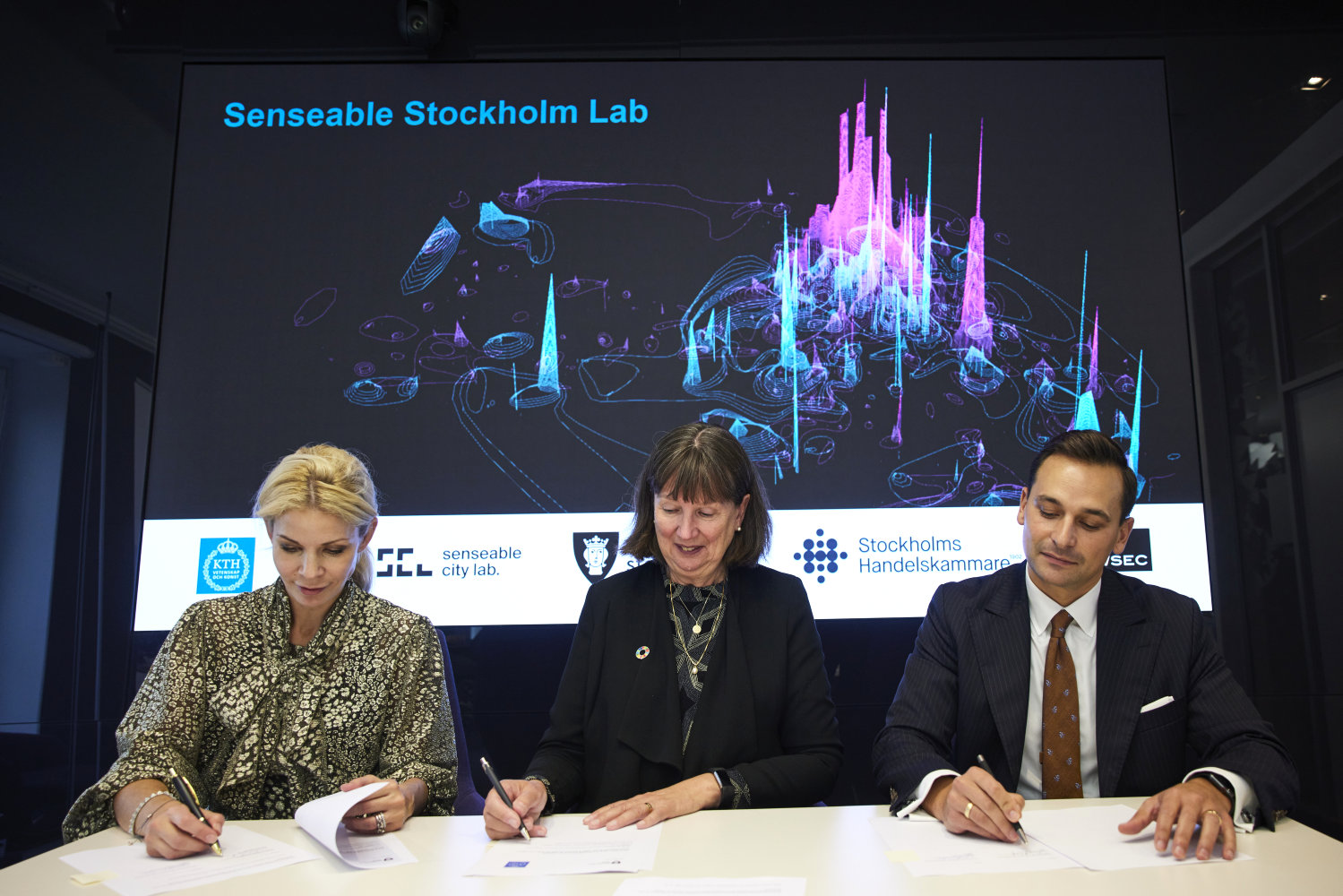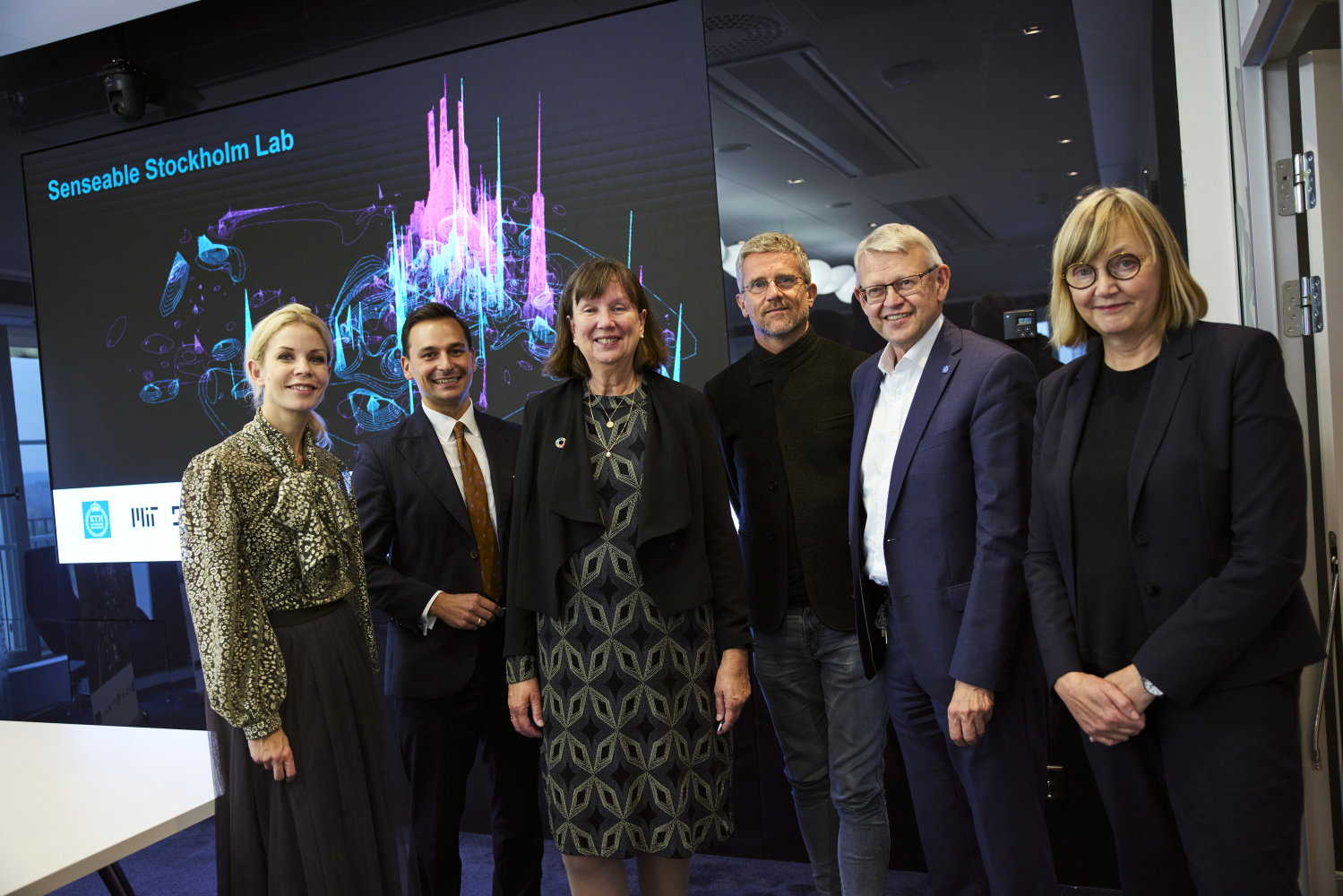 Tuesday: Presentations of the lab projects by the researchers and the city's experts, broadcast live from the City Hall on Tuesday (soon available on the lab website). This was followed by study visits to in Stockholm House of Culture as well as – with transportation in pod taxis, some of them equipped with that continuously collect environmental research data.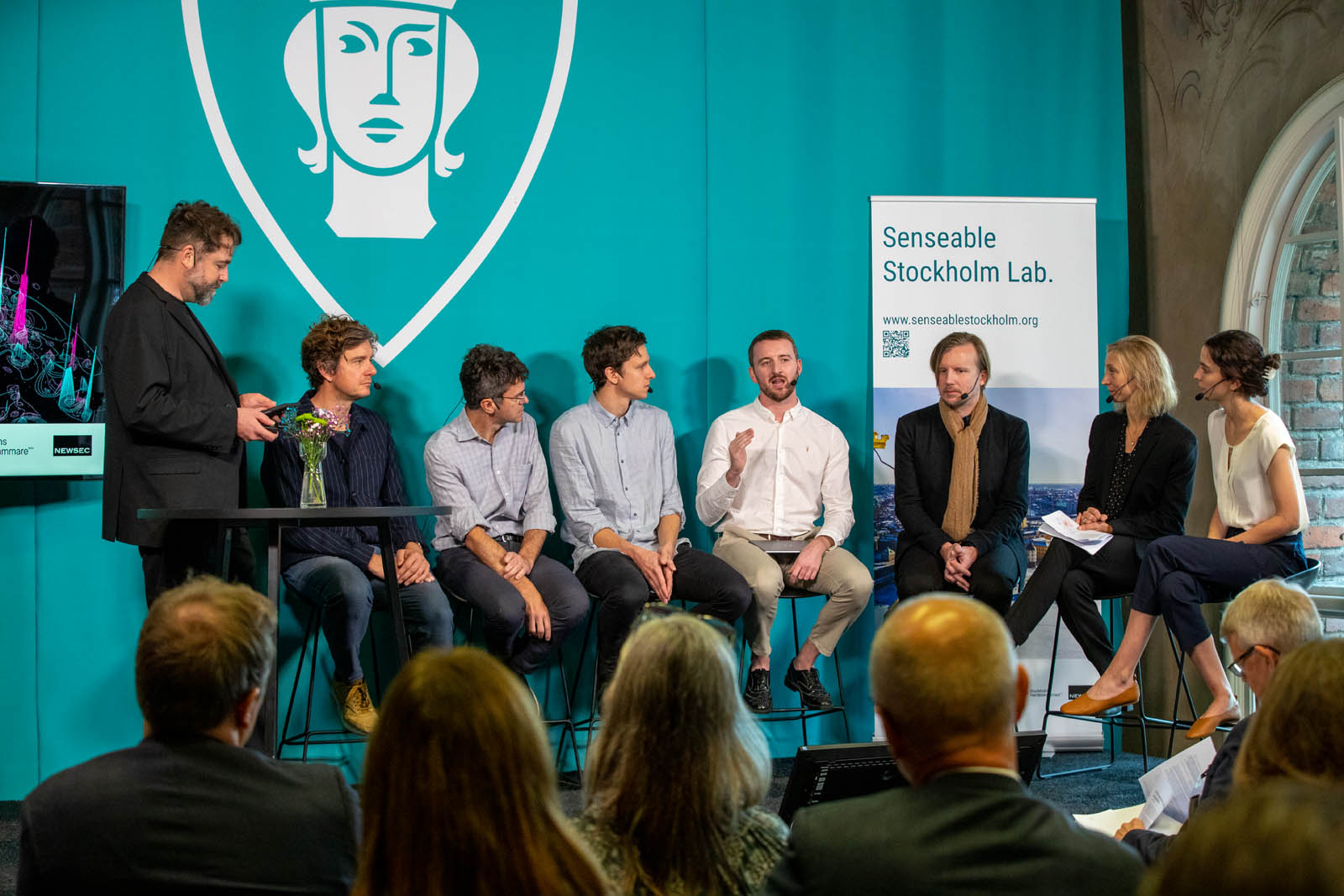 Wednesday: Workshop with invited representatives of the Kista business community during Kista Data Day, arranged in collaboration with .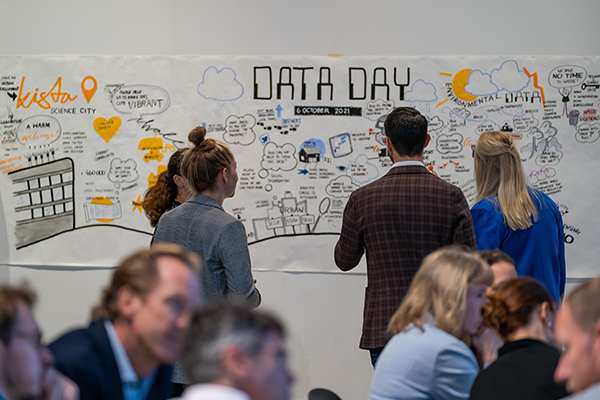 Thursday: Meetings with other KTH research groups and initiatives, the first step towards future research collaborations.
Throughout the week, Stockholm residents and visitors also had the opportunity to experience the lab's research presented on screens in the Stockholm room.
The lab week was a highly anticipated event, that had been long postponed due to the pandemic. The opportunity to meet, get together and discuss the research in person set a great foundation for the coming years' work of taking on the City of Stockholm's challenges with cutting edge-research and innovative thinking.
*4 October is the day of the cinnamon bun in Sweden