"The ambition is to strengthen Kista as Europe's ICT cluster"
Interview with the director of Senseable Stockholm Lab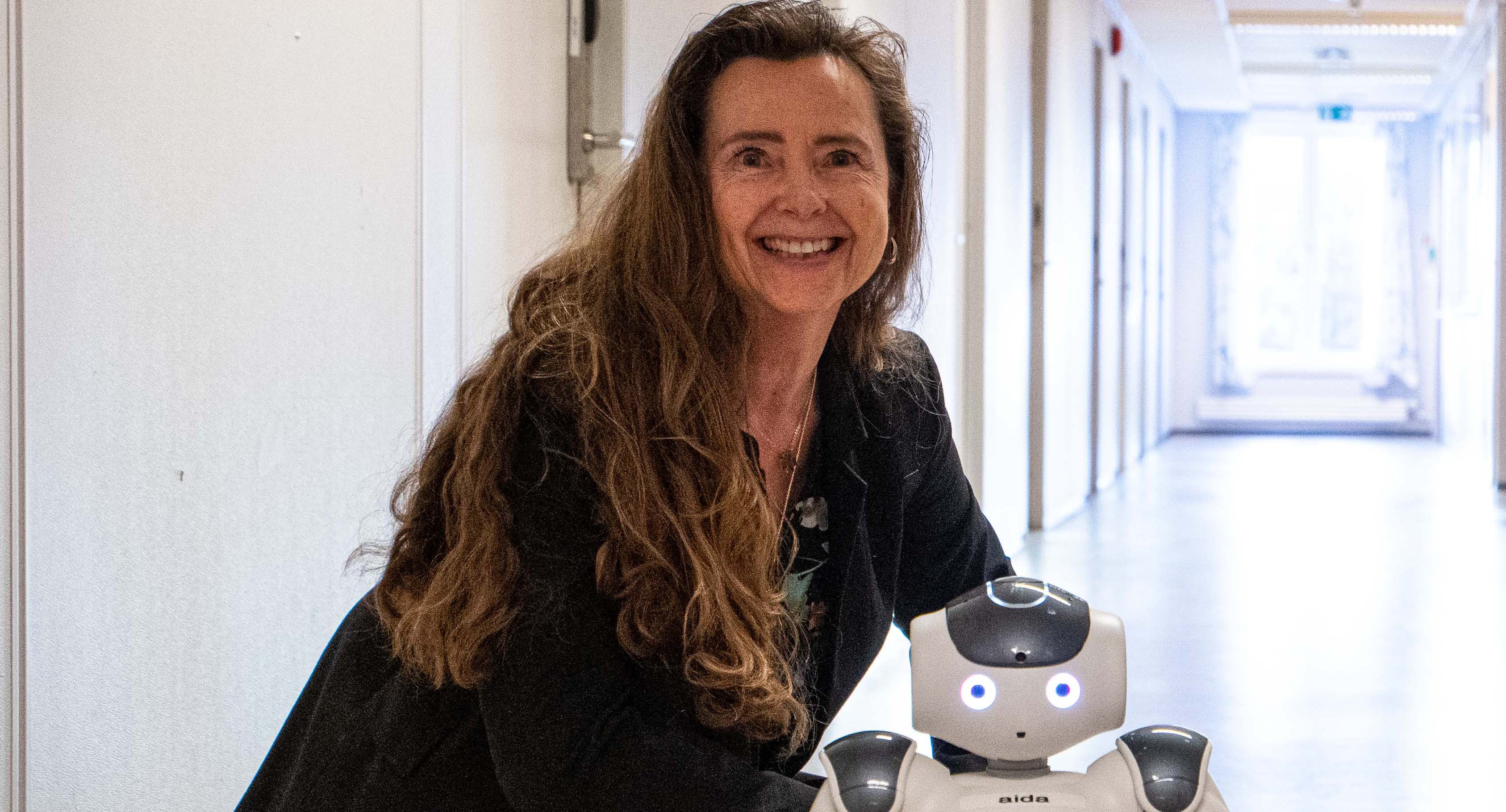 Published Sep 05, 2022
Senseable Stockholm Lab (SSL) is a new centre at EECS. In September, the centre's new premises in Kista will be inaugurated. We had a chat with its new director and research leader Anne Håkansson.
What do you see in the future for Sensable Stockholm Lab?
"I think it is important that the centre functions as a facilitator between the actors who are already involved today, MIT, the City of Stockholm, the Stockholm Chamber of Commerce and Newsec, and other stakeholders such as Kista Science City, companies, and researchers. I would also like to see new collaborations also with new players such as Rise, FOI, Kista Limitless, and Kista Business Network."
"Within SSL, it is important that we see the needs and challenges that exist in the region and how solutions can be developed and offered by companies, researchers, and research institutes."
"The lab is a fantastic opportunity for KTH to showcase the research being conducted in Kista."
Tell us a little about your background?
"I am an associate professor at KTH and hold a professorship at UiT The Arctic University of Norway in Tromsö, equivalent to a Swedish professorship where I do research in artificial intelligence and am the director of the CAI lab. I am also an Adjunct professor at the Norwegian University of Science and Technology. Previously, I was deputy coordinator for the ICT platform at KTH and Strategic Research Areas - Information and Communication - The Next Generation"
Can you tell us a bit about what you are currently researching?
"Right now I am working on several projects, one is about trying to get robots to understand facial expressions and non-verbal communication. In another project, we look at how a robot can be a teacher."
What research do you think is important for Senseable Stockholm Lab?
"The ambition is for SSL to participate and be involved in strengthening Kista's position as Europe's leading ICT cluster. The investment in Kista is estimated to generate 8,000 new jobs and the same number of homes, which is a powerful injection into the local community, but also for the whole of Sweden. The lab must be an actor that brings together researchers, companies and other actors to meet and collaborate and meet the needs of our stakeholders such as the Stockholm Chamber of Commerce, the City of Stockholm, Kista Science City and more. We will work out solutions together."
Is there any research that Senseable Stockholm Lab has done so far that you particularly want to highlight?
"I think the research done within Stockholm Heat is very interesting. There, they looked at which areas in Stockholm generate extra heat and saw that some areas that are close to water are warmer than others. Research is important when it comes to urban development and how to design a city, for example being able to identify areas where green areas are important. Stockholm Heat is just one of the interesting projects within SSL."
What happens next?
"On 21 September, Sensable Stockholm Lab in Kista will be inaugurated and we will introduce ourselves and show ongoing projects. The day will enable networking and open up conversations between us and other participants to find new collaborations and partners."
Read more about Sensable Stockholm Lab