"The ambition is to strengthen Kista as Europe's ICT cluster"
Interview with KTH director of Senseable Stockholm Lab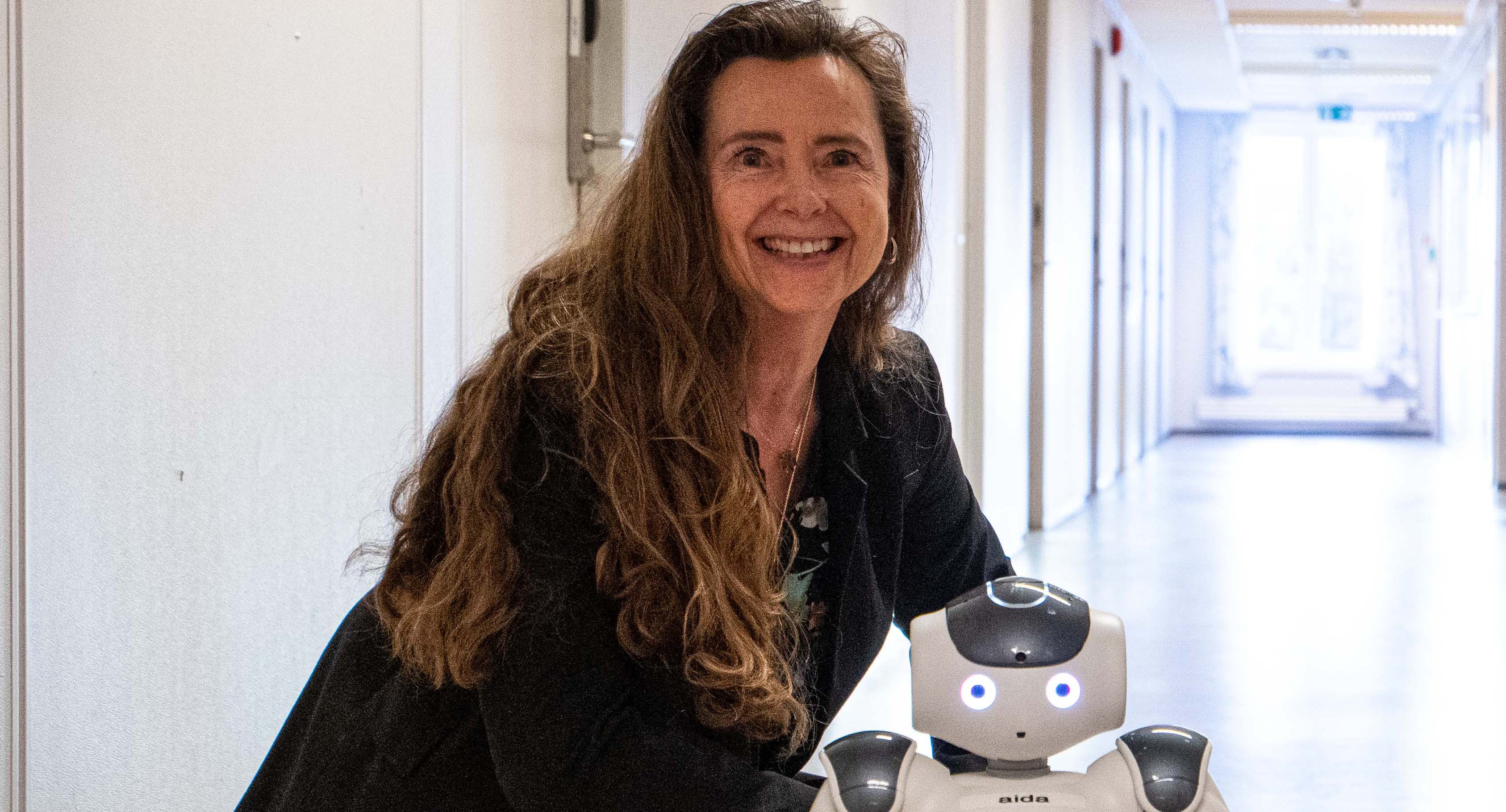 Published Sep 05, 2022
The Senseable Stockholm Lab (SSL), a research collaboration between KTH, MIT and the City of Stockholm, has found a new home in the EECS and the new premises in Kista, inaugurated in September. We chatted with the Lab's new KTH academic director Anne Håkansson.
What do you see in the future for Sensable Stockholm Lab?
"I think it is important that the Lab functions as a facilitator on challenge-driven research for smart cities between the actors who are already involved today, KTH, MIT, the City of Stockholm, the Stockholm Chamber of Commerce and Newsec. The Senseable Stockholm Lab has also recently launched the Kista Initiative to enlarge the collaboration, focusing on local challenges in Kista, engaging stakeholders such as Kista Science City, RISE, FOI, Kista Limitless, Kista Business Network, local companies, and researchers. Within SSL, it is important that we see the needs and challenges that exist in the region and how solutions can be developed and offered by companies, researchers, and research institutes. The lab is a fantastic opportunity for KTH to showcase the research being conducted in Kista."
Tell us a little about your background.
"I am an associate professor at KTH and hold a professorship at UiT, The Arctic University of Norway in Tromsö, where I do research in artificial intelligence and am the director of the CAI lab. I am also an Adjunct Professor at the Norwegian University of Science and Technology, NTNU Trondheim. Previously, I was deputy coordinator for the ICT platform at KTH and Strategic Research Areas - Information and Communication - The Next Generation."
Can you tell us a bit about what you are currently researching?
"Right now, I am working on several projects; one is trying to get robots to understand facial expressions and non-verbal communication. In another project, we look at how a robot can be a teacher."
What happens next?
"The ambition is for SSL to participate and strengthen Kista's position as Europe's leading ICT cluster. The Kista area is undergoing rapid urban development with investments estimated to generate 8,000 new jobs and the same number of homes, which is a powerful injection into the local community and the whole of Sweden. The Lab must be an actor that brings together researchers, companies, and other actors to meet and collaborate and meet the needs of our stakeholders, such as the Stockholm Chamber of Commerce, the City of Stockholm, Kista Science City and more. We will work out solutions together to make Kista one of Stockholm's most inspiring neighborhoods to live and work in. Kista shall attract prominent researchers and entrepreneurs, nationally and internationally. "
Is there any research that Senseable Stockholm Lab has done so far that you particularly want to highlight?
" Among the many research projects currently ongoing, I think the research done within Stockholm Heat is very interesting. They map Urban heat islands, areas that store heat from the sun during heat events. The study is about understanding how the green infrastructure in cities contributes to combatting these adverse effects on the urban fabric. Research is essential for urban development and how to design a city, for example, identifying areas where green areas are crucial.
What happens next?
"On September 21, Senseable Stockholm Lab in Kista will be inaugurated and we will introduce ourselves and show ongoing projects. The day will enable networking and open up conversations between us and other participants to find new collaborations and partners.
Related news