Successful Senseable Stockholm Lab Days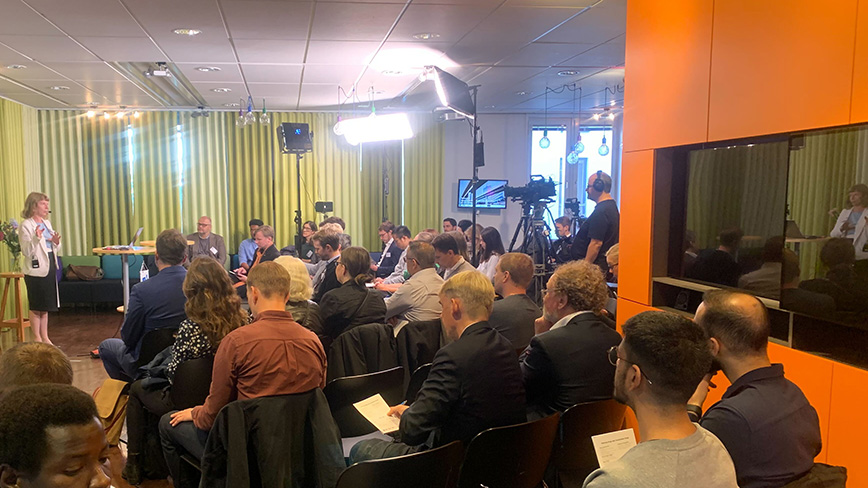 Published Dec 15, 2022
During the Senseable Stockholm Lab Days in September 2022, some 50 researchers and business partners from KTH, MIT, the City of Stockholm and the business world met to discuss ongoing research and prospective new ideas going forward.
"The lab days were a success. The research conducted in the lab was showcased, our new research initiative in Kista was highlighted, there was networking, and we received valuable thoughts and input," says Anne Håkansson, director of the SSL centre at KTH.
During the meeting in Stockholm, researchers from MIT and KTH presented ongoing projects. Through different approaches and scope they all explore ways to solve challenges related to urban segregation, climate adaptation, investments in the city, security, ethics and mobility. Partners from the City of Stockholm presented the 2040 vision for the Kista city district. They clarified what it will take to turn it into a more attractive, less segregated and safer district, while also accommodating measures to improve transport and sustainability.
Examples of data collection
Kista Science City provided examples of the data collection done in Kista, what it is used for today and what it can be used for in the future. This includes multi-sensors to measure traffic and air pollution. Kista Limitless and RISE showed how data and visions for the future could be presented in a digital twin.
"The lab days are an important arena where we can meet new partners and get more research projects started in the future so that the lab develops even more," says Lukas Ljungkvist, urban strategist at the City of Stockholm.