New project to investigate people's safety perceptions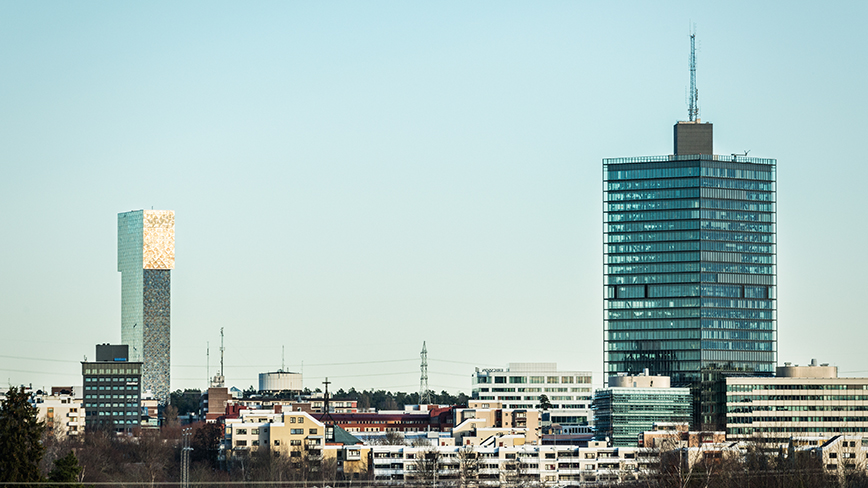 Published Jan 16, 2023
A new research project in the Senseable Stockholm Lab will look at perceptions of safety in Kista. The researchers will include youth organisations and the hope is that the results can lead to concrete measures.
"The hope is that we will get a better understanding of which places in Kista that are perceived as safe and which places are not", say Vania Ceccato, professor of urban studies at the Royal Institute of Technology (KTH) and Fabio Duarte, principal researcher at Massachusetts Institute of Technology (MIT).
The research project, which starts at the beginning of 2023, builds on an earlier research project within the Senseable Stockholm Lab on perceived safety in Stockholm. The data that already exists and has been analyzed will be of great use when the researchers start looking at perceived safety in Kista.
"One thing we take with us from the previous research study is that the perception of safety can be experienced differently by those who live in the area, those who work there and those who visit less often", says Fabio Duarte.
An area that the City of Stockholm focus on
That the research study will take place in Kista is no coincidence. Kista is one of the areas that the City of Stockholm invests extra in and where it is planned to build 8,000 new homes in the coming years, new workplaces, schools and parks. At the same time, 44 percent of those who live in Kista experience insecurity, according to the City of Stockholm's security survey.
"When Kista is now being developed, it is essential to think both about those who live in the area and at the same time that you want to attract others. The hope is that we will get results that can be applied to other areas in Stockholm", says Fabio Duarte.
In the research study, which is financed both by Senseable Stockholm Lab and Digital Futures at KTH, the researchers will use several tools to measure people´s safety perceptions. Among other things they will include youth groups who will have access to the Eye Level City App where, among other things, you can track which roads are taken in the area and geotag images. The researchers will also use anonymised data from Telia on how movement patterns look in Kista.
"The fact that we chose young people as a focus group in the project is because they are often more used to new technology. There is also an aspect about young people where they are often portrayed negatively, and we want to shift the narrative to something positive", says Vania Ceccato.
The two researchers took a strong interest in questions surrounding security. Both Vania Ceccato and Fabio Duarte are originally from Brazil, a country that has long struggled with both crime and fear of crime.
"Urban safety has been an interest of both of us, and I am very much looking forward to working together on this project", says Vania Ceccato.
Learn more and watch the panel discussion the City of Stockholm – Senseable Stockholm Lab: Unpacking perceived safety in urban environments with Vania Ceccato and Fabio Duarte at Digitalize in Stockholm 2022.
Watch the seminar Unveiling urban phenomena through digital traces with Fábio Duarte, MIT.