Sensing Platform
Air quality, heat, noise. Those are the three environmental variables that affect the well-being of people living in cities the most. Yet, those are also hyperlocal, fast-paced changing phenomena hard to snapshot.
The Sensing Stockholm project aims at bringing environmental data to the doorstep of citizens: By collecting, analyzing and visualizing hyperlocal environmental data to study a number of urban phenomena (e.g. air quality, road quality, and thermal leaks from buildings) we aim at delivering actionable insights for the public good.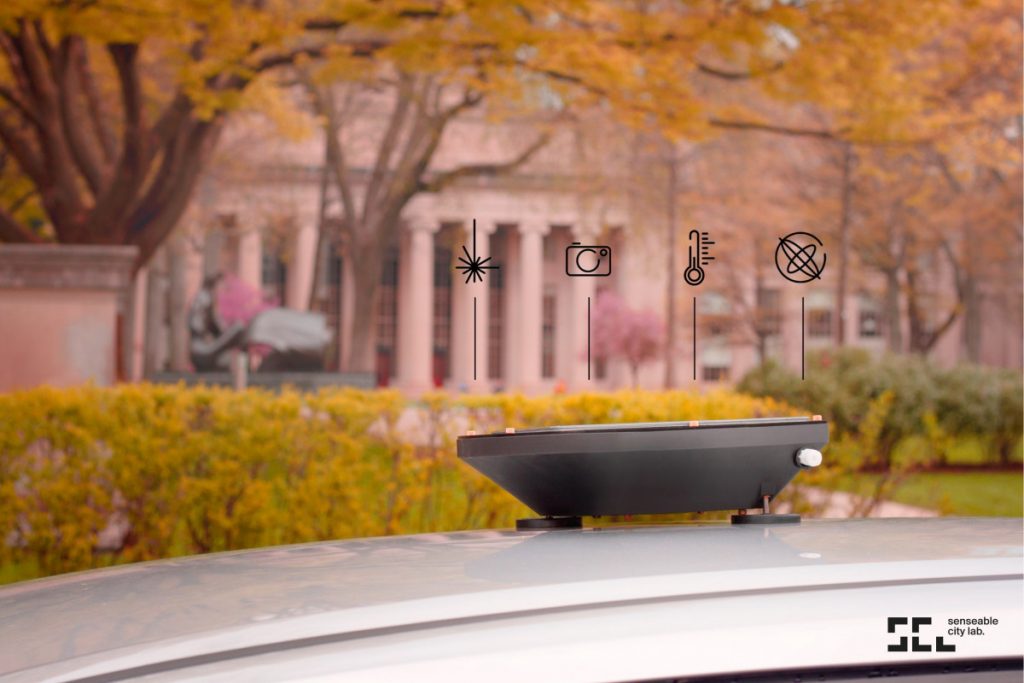 Instead of relying on fixed sensors, the projects make use of scheduled (e.g. buses, trash trucks) and non-scheduled (e.g. taxis) vehicles that are equipped with custom-designed, solar-powered sensing nodes. Building an opportunistic sensing platform that can be deployed and configured on-demand we provide cities with denser spatiotemporal data about the urban environment, enabling decision-making and fostering public engagement on environmental issues.
Publications
Anjomshoaa, A., Duarte, F., Rennings, D., Matarazzo, T., deSouza, P., Ratti, C. (2018). City Scanner: Building and Scheduling a Mobile Sensing Platform for Smart City Services. IEEE Internet of Things Journal
Anjomshoaa, A., Mora, S., Schmitt, P., Ratti, C. (2018). Challenges of drive-by IoT sensing for smart cities: City Scanner case study. Proceedings of the The 7th International Workshop on Pervasive Urban Applications at ACM Ubiquitous Computing Conference, 2018