Gemini: Digital twin for Emission Monitoring and prediction
The commitment to decarbonisation and positive energy district (PED) drives cities and service providers to leverage emerging techniques to promote sustainability that could improve or innovate conventional practices in all fields.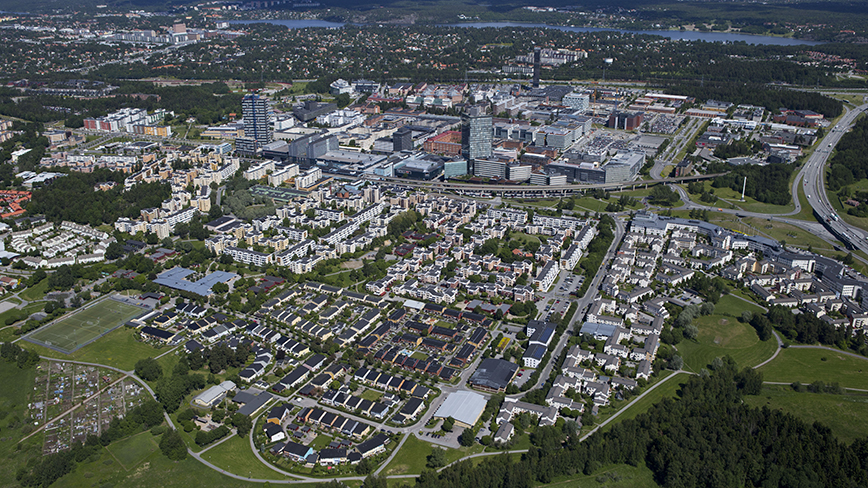 The project will use a Digital Twin model named GEMINI to support policy decisions for emission monitoring and prediction in cities. The GEMINI combines multisource data into a single platform and holistically uses data/AI analytics and simulation techniques to create system understanding and knowledge.
It also connects IoT sensor data as the basis for knowledge-based decision-making targeting different aspects of sustainability and policy interventions in cities. The project will prototype and demonstrate the GEMINI platform in Kista and scale up to the City of Stockholm. The GEMINI platform is designed in a general and modular way that could be extended for applications beyond the project, such as energy consumption and noise emissions.
Cities are a primary location for reducing emissions
The commitment to reducing greenhouse gas (GHG) emissions in the Kyoto Protocol and the Paris Agreement drives policymakers and service providers worldwide to leverage emerging techniques to promote sustainability that could replace traditional approaches in all fields. As a major producer of CO2, cities are seen as a primary site of intervention for reducing emissions, with positive spillover effects in terms of improved air quality.
A fine-grained estimation of urban emissions would serve two purposes: the primary purpose of enabling a better understanding of sources of CO2 emissions in cities that would support carbon mitigation policies, and the secondary purpose of enabling fine-grained air quality models and forecasting the effectiveness of policy interventions. Pollutant concentration is estimated by air quality modelling, combining traffic emissions with emissions from other sources considering dispersion factors, such as built environment and weather. According to the European Environment Agency in 2016, transport emission remains a significant contributor to air pollutants in cities, particularly exhaust emissions from road traffic.